News Release: Artscape announces 80 affordable live/work spaces on Toronto's waterfront in partnership with City of Toronto and Hines-Tridel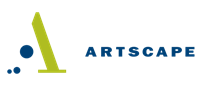 For Immediate Release: March 21, 2019
Artscape announces 80 affordable live/work spaces on Toronto's waterfront in partnership with City of Toronto and Hines-Tridel
Artscape's largest affordable housing project to date for artists and artist-led families.
TORONTO—Artscape is thrilled to launch its Call for Applications for tenancy for 80 live/work studios for artists and their families at Artscape Bayside Lofts, under construction at 30 Merchants' Wharf on Toronto's waterfront. Developed as a partnership between Artscape, the City of Toronto's Affordable Housing Office and Hines–Tridel, Artscape Bayside Lofts is an example of how non-profits, developers and municipal governments can work together to provide creative solutions to the affordability crisis in Toronto, while planning for neighbourhoods that are diverse and vibrant.
"Bayside is at the forefront of showing how Toronto's waterfront can become a neighbourhood where artists can raise their families, prosper in their careers, and be at the heart of creating a community where all Toronto residents and visitors feel connected to the waterfront," says LoriAnn Girvan, COO, Artscape. "We commend the City and Hines-Tridel for this partnership in creating long-term affordable housing for artist-led families."
Owned by the City of Toronto and operated by Artscape, these new homes are situated within a larger condominium development built to LEEDTM Gold standards. New residents at Artscape Bayside Lofts will be a short walk from Artscape Daniels Launchpad, the organization's new hub for creative entrepreneurs opened late last year. These developments are part of an emerging neighbourhood that includes the Daniels Waterfront-City of the Arts building at 130 Queens Quay East, which houses George Brown College, OCADU CO, the Remix Project, HXOUSE, Launchpad and other creative institutions.
Artscape Bayside Lofts will be Artscape's largest housing community to date and is part of its ongoing commitment to providing artists and artist-led families with affordable housing choices that enable them to live, work and contribute their talents and creativity to Toronto. Earlier this year, Artscape Weston Common, a mixed-use hub in the Weston-Mount Dennis neighbourhood, welcomed 26 artist-led households into affordable housing.
"Artists are a vital part of Toronto's vibrant and dynamic communities," says Sean Gadon, Director, Affordable Housing Office. "Creating these rental homes is an important step forward in the City of Toronto's efforts to deliver affordable housing solutions for residents who would otherwise be priced out of the City."
Artscape's goal through this call for tenancy process is to identify qualified applicants who meet the basic criteria related to their profession and income level, as defined in the Draft Canadian Artist Code. Artscape will also be assessing applicants on the basis of their proposals to contribute to the development of an inclusive, engaged community through Artscape's Value Exchange Program.
"We are thrilled to partner with the City of Toronto and Artscape to provide affordable housing to artists and their families," says Andrea DelZotto, Executive, Tridel Group of Companies. "We eagerly look forward to seeing the many positive artistic and cultural contributions this creative community will bring to the Bayside neighbourhood."
Avi Tesciuba, Country Head for Hines Canada, says: "Hines has long been a supporter of public art in our projects. That's why we are excited about this partnership that allows us to continue supporting artists through a commitment to delivering them affordable housing here at Aquavista within the Bayside community."
The call for Artscape Bayside Lofts tenant applications closes on April 17, 2019. To be considered for tenancy, applicants must attend one of the following mandatory Information Sessions offered at Artscape Daniels Launchpad, Sugar Hall A:
Wednesday, March 27, 2019: 10:00am-12:00pm
Sunday, March 31, 2019: 1:00pm-3:00pm
Saturday April 06, 2019: 1:00pm-3:00pm
Tuesday April 09, 2019: 7:00pm-9:00pm
For complete information on eligibility and application guidelines, visit www.artscape.ca/become-a-tenant/.
-30-
MEDIA CONTACTS
Artscape
Ira Lamcja
Artscape Communications Manager
ilamcja@artscape.ca | 416-392-1038 x 3300
Affordable Housing Office
Sean Gadon
Director, Affordable Housing Office
sean.gadon@toronto.ca | 416-338-1143
Tridel
Nisa Ahsan
Assistant Marketing Manager, Tridel
nahsan@tridel.com | 416-736-2533
Hines
George Lancaster
Senior Vice President of Corporate Communications, Hines
George.Lancaster@hines.com | 713-966-7676
BACKGROUND
About Artscape Bayside Lofts
Artscape Bayside Lofts is a collection of 80 condominium units for artists and their families, operated by Artscape, situated within a larger condominium development built to LEEDTM Gold standards in Toronto's East Bayfront District. These units will become available to rent in 2019. Learn more at artscape.ca.
About City of Toronto Affordable Housing Office
The Affordable Housing Office provides stewardship of federal, provincial and City investments and incentives that support the creation and maintenance of safe, affordable housing for lower to moderate income residents. It also develops innovative housing solutions through policy and partnership initiatives with private and community partners and other orders of government.
About Tridel
Tridel® is Canada's leading developer and builder of condominium residences with more than 80 years of homebuilding experience. To date, the Tridel Group of Companies is responsible for producing over 80,000 homes. Tridel is determined to develop condominium communities that meet the needs of today's homeowners while safeguarding the well-being of future generations. The company is working to meet this goal by focusing on innovation including environmentally sustainable design, performance in construction and corporate stewardship. Tridel is committed to building the highest quality condominiums possible and has won virtually every award in the industry for design, customer service, sales, marketing and construction excellence. Tridel looks forward to continuing the long, proud history of award winning excellence with over 20 new condominium communities currently under development in the Greater Toronto Area.
About Hines
Hines is a privately owned global real estate investment firm founded in 1957 with a presence in 214 cities in 24 countries. Hines has approximately $120.6 billion of assets under management, including $66.5 billion for which Hines provides fiduciary investment management services, and $54.1 billion for which Hines provides third-party property-level services. The firm has 128 developments currently underway around the world. Historically, Hines has developed, redeveloped or acquired 1,348 properties, totaling over 444 million square feet. The firm's current property and asset management portfolio includes 512 properties, representing over 223 million square feet. With extensive experience in investments across the risk spectrum and all property types, and a pioneering commitment to sustainability, Hines is one of the largest and most-respected real estate organizations in the world. Visit www.hines.com for more information.
About Artscape
Artscape is a Toronto-based not-for-profit urban development organization that makes space for creativity and transforms communities. Since it began in 1986, Artscape has become an internationally recognized leader in creative placemaking, a practice that leverages the power of art, culture and creativity as a catalyst for community growth and transformation. Artscape works with a range of private sector, government, philanthropic and community partners to build vibrant spaces that cluster creative people together to live, work, collaborate and contribute to the social fabric of the neighbourhood.  Artscape also delivers programs and services that support creatives in their career development. Artscape currently manages a growing portfolio of 12 unique cultural facilities—including community cultural hubs; multi-purpose creative spaces; artist live/work studio spaces; and 42 performance and event venues—all operated as social enterprises. The hubs welcome over half-a-million visitors annually to participate in exhibitions, community arts programs and events.
Artscape is comprised of Toronto Artscape Inc.; Artscape Non-Profit Homes Inc.; Toronto Artscape Foundation; Regent Park Arts Development Inc.; and two Condominium Corporations. Learn more at artscape.ca.