News Release: Artscape Announces Artscape Atelier, a New Initiative that Reimagines the Relationship between Art and Urban Development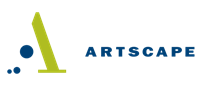 For Immediate Release: April 24, 2019
Artscape Announces Artscape Atelier, a New Initiative that Reimagines the Relationship between Art and Urban Development
The Zibi project in Ottawa-Gatineau will be the first pilot project for Artscape Atelier working together with local artists and developers, Dream Unlimited and Theia Partners to build a new kind of community.
Ottawa, ON—Artscape is thrilled to announce the birth of the Artscape Atelier, a new initiative that aims to re-define the relationship between art and urban development, by embedding creativity into the built fabric of developing communities as they are being designed, in order to achieve a mutual benefit for artists, cities and their residents.
"Artists have long gone unrecognized for the positive change they bring to neighbourhoods, animating both neglected and newly built communities with a sense of place," said Tim Jones, CEO, Artscape. "We felt it was time to change that. With Artscape Atelier, we asked ourselves, how can the contributions of vibrancy, visual interest and diversity that artists bring to communities be fully realized, while enabling them to share in the value they create?"
Artscape Atelier is a social enterprise that contracts with developers to deliver public art and public realm works. Artists will be employed through Artscape Atelier to produce works of public art as well as public realm infrastructure (e.g. benches, light fixtures, wayfinding, etc.) to create streetscapes that reflect the unique local character, narratives and heritage of an area.
Working with the Zibi team, Artscape will be piloting Artscape Atelier by commissioning artists to create works that will animate this new community. We will also be speaking directly to the local arts and culture sector to learn more about the needs and aspirations of the creative community in the region, and how Artscape Atelier would best serve them. If the pilot is successful, we will expand to provide access to production space and explore the integration of affordable housing into the model.
"Providing significant economic opportunities for artists to shape urban developments will enable the creation of unique communities that are for and about the people who live there. We see this project as an important step forward in building communities that are successful on multiple levels — culturally, socially, economically and environmentally." said Assaf Weisz, Vice President, Strategy and Creative Placemaking Lab, Artscape.
Artscape Atelier is Artscape's first engagement with developers and municipalities to design multiple elements of an entire neighbourhood. To kick off and pilot this new urban development model, Artscape is partnering with the Zibi project, a community redevelopment project by Dream Unlimited Corp and Theia Partners in the Ottawa-Gatineau area.
The Zibi project aspires to combine nature, culture and local heritage to create a new kind of community. Located where the Ottawa, Gatineau and Algonquin communities converge, Dream Unlimited Corp and Theia Partners plan to transform this derelict land, previously slated for industrial use, into a blend of residential housing types of low and high rise condominium towers and townhomes, commercial and office space, unique waterfront plazas and outdoor squares and recreational facilities, whose modern design will respect and incorporate the heritage of the area. "Zibi", the Anishinaabe word for River, was chosen for this redeveloped community to honour the river and the Algonquin-Anishinaabe people. This project offers a unique opportunity for Artscape and local artists to collaborate on artworks and art-making that is meaningful for the site's First Nations heritage, such as honouring culturally and historically significant places, interpretive signage, themed places, and areas for contemplation.
"We're thrilled to partner with Artscape to test the Artscape Atelier model," said Jeff Westeinde, President of Zibi."Artists can offer amazingly innovative and creative solutions to building more vibrant and liveable communities. In engaging the creative community in Ottawa-Gatineau to help design Zibi, we are excited to see the many positive artistic and cultural innovations they will contribute to this new neighbourhood."
The concept for Artscape Atelier was developed by Artscape's Creative Placemaking Lab, which seeks to take creative placemaking from the margins to the mainstream through projects such as this over the next five years. The goal of Artscape Atelier is to provide artists with employment opportunities, the chance to participate in and directly influence the look and feel of new neighbourhoods, as well as access affordable housing and studio space within a community they helped to build.  Cities and local citizens will also benefit from more liveable communities that have been purposefully designed from the ground up to be more playful and rooted in local heritage. This serves to increase connectivity among residents and heighten quality of life by instilling a sense of pride of place.
Artscape invites interested artists living in the Ottawa-Gatineau region, particularly those from the Algonquin-Anishinaabe community, to submit an application to participate in the Artscape Atelier at Zibi project. For complete information about this project, visit http://creativeplacemaking.artscape.ca.
Artscape's Assaf Weisz will be at the Zibi House news conference and tour on April 24th from 10:00 a.m. to 11:00 a.m. ET at 25 rue Jos-Montferrand to answer questions about this initiative with Zibi.
-30-
MEDIA CONTACT
Artscape
Carol Davies
Director, Marketing & Communications, Artscape
cdavies@artscape.ca | 416-392-1038 x 2500 or 647-309-9574
Zibi
Annie Boucher
Fuse Communications and Public Affairs
boucher@fusecommunications.ca | 613-863-3702

About Zibi
Zibi is a 34-acre master-planned waterfront community conceived by Dream Unlimited Corp and Theia Partners. A borderless neighbourhood straddling the Gatineau and Ottawa downtown riverfronts, Zibi will be home to 5,000 people, over 6,000 jobs, 8 acres of riverfront parks and plazas, with over 1 million square feet of commercial and retail space. It is one of the most sustainably ambitious communities, and the first in Canada to be endorsed by One Planet Living, a world-class framework developed by Bioregional and the World Wildlife Fund.
About Artscape
Artscape is a not-for-profit organization that makes space for creativity and transforms communities. Artscape's projects, programs and services are designed to help creatives thrive while enhancing the communities around them to become more vibrant, inclusive and resilient.
Artscape is best known for its work as the developer/operator of a growing portfolio of 12 unique cultural facilities in Toronto—including community cultural hubs; multi-purpose creative spaces; artist live/work studio spaces; and 42 performance, exhibition and event spaces. The business of Artscape is accomplished through a range of social enterprises focusing on: real estate development, affordable housing and property management, performance and event facility management, makerspace management, entrepreneurship development, community animation and youth empowerment programming, as well as knowledge transfer, research and consulting services.
Artscape's work is managed by a group of related but independent not-for-profit organizations including: Toronto Artscape Inc.; Artscape Non-Profit Homes Inc.; Toronto Artscape Foundation; Regent Park Arts Development Inc.; and two condominium corporations. Learn more at artscape.ca.
Pour diffusion immédiate: 24 avril 2019
Artscape annonce la création d'Artscape Atelier, une nouvelle initiative qui réinvente la relation entre l'art et le développement urbain
Le projet Zibi à Ottawa-Gatineau sera le premier projet pilote d'Artscape Atelier, en collaboration avec les artistes locaux et les promoteurs Dreams Unlimited et Theia Partners en vue de créer un nouveau type de collectivité.
Ottawa (Ontario) —Artscape est ravi d'annoncer la naissance d'Artscape Atelier, une nouvelle initiative visant à redéfinir la relation entre l'art et le développement urbain, en intégrant la créativité dans le tissu des collectivités en développement, telles qu'elles sont conçues, afin d'obtenir des avantages mutuels pour les artistes, les villes et leurs résidents.
« On ne remerciera jamais assez les artistes pour tous les changements positifs qu'ils apportent aux quartiers, en animant les collectivités négligées et celles nouvellement construites, avec un esprit des lieux, a dit Tim Jones, PDG d'Artscape. Et il a ajouté : « Nous avons estimé qu'il était temps de changer cela. Avec Artscape Atelier, nous nous sommes demandé de quelle manière nous pouvions pleinement tirer parti du dynamisme, de l'intérêt visuel et de la diversité que les artistes apportent aux collectivités tout en leur permettant de partager les avantages qu'ils créent? »
Artscape Atelier est une entreprise sociale qui passe des contrats avec des promoteurs pour la fourniture d'œuvres d'art et du domaine public. Artscape Atelier fera appel à des artistes pour produire des œuvres d'art public ainsi que des infrastructures publiques (par exemple des bancs, des luminaires, des panneaux de signalisation, etc.) en vue de créer des paysages de rue reflétant le caractère, les récits et le patrimoine uniques d'un lieu.
En collaboration avec l'équipe de Zibi, Artscape pilotera l'Artscape Atelier en chargeant des artistes de créer des œuvres qui animeront cette nouvelle collectivité. Nous nous adresserons en outre directement au secteur culturel et artistique local pour en savoir plus sur les besoins et les aspirations de la collectivité créative de la région et sur la meilleure façon, via Artscape Atelier, de la servir. Si le projet pilote aboutit, nous nous développerons pour offrir un accès à un espace de production et explorerons l'intégration de logements abordables dans le modèle.
« En offrant aux artistes des opportunités économiques importantes pour façonner le développement urbain, il sera possible de créer des collectivités uniques destinées aux personnes qui y vivent. Nous considérons ce projet comme un pas en avant essentiel dans la création de collectivités performantes à plusieurs niveaux – culturel, social, économique et environnemental » a déclaré Assaf Weisz, vice-président, Laboratoire de la stratégie et de l'aménagement des espaces, Artscape.
Artscape Atelier est le premier engagement d'Artscape auprès des promoteurs et des municipalités en vue de concevoir de multiples éléments d'un quartier entier. Pour lancer et mettre à l'essai ce nouveau modèle de développement urbain, Artscape s'est associé au projet Zibi, un projet de réaménagement de la collectivité mené par Dream Unlimited Corp et Theia Partners dans la région d'Ottawa-Gatineau.
Le projet Zibi aspire à associer nature, culture et patrimoine local pour créer un nouveau type de collectivité. Situés à la convergence des collectivités d'Ottawa, de Gatineau et d'Algonquin, Dream Unlimited Corp et Theia Partners envisagent de transformer ce terrain abandonné, autrefois destiné à un usage industriel, en un mélange de types de logements résidentiels comprenant des tours d'habitation de faible hauteur et de hauteur élevée, des maisons de ville, des commerces et des bureaux, des places au bord de l'eau et des places extérieures, et des installations récréatives dont la conception moderne respectera et intégrera le patrimoine de la région. « Zibi », mot anishinaabe qui signifie rivière, a été choisi pour cette collectivité réaménagée afin de rendre hommage à la rivière et au peuple algonquin-anishinaabe.
Ce projet offre l'occasion unique, à Artscape et aux artistes locaux, de collaborer à des œuvres d'art significatives pour le patrimoine des Premières Nations du site, telles que la mise en valeur de lieux culturels et historiques importants, la signalisation interprétative, des lieux à thème et des espaces propices à la contemplation.
« Nous sommes enchantés de nous associer à Artscape pour tester le modèle d'Artscape Atelier, a dit Jeff Westeinde, président de Zibi. Les artistes peuvent offrir des solutions incroyablement novatrices et créatives pour bâtir des collectivités plus dynamiques et plus vivables. En mobilisant la collectivité créative d'Ottawa-Gatineau pour aider à concevoir Zibi, nous sommes ravis de voir les nombreuses innovations artistiques et culturelles ayant trait à ce nouveau quartier. »
Le concept d'Artscape Atelier a été mis au point par le Creative Placemaking Lab d'Artscape, qui a pour objectif de créer des espaces, allant de la marginalité à la normalité, par le biais de projets tels que celui-ci au cours des cinq prochaines années. Artscape Atelier vise à offrir aux artistes des perspectives d'emploi, la possibilité d'influer directement sur l'apparence de nouveaux quartiers, ainsi que d'accéder à des logements abordables et des studios – dans la collectivité – qu'ils ont aidé à construire.  Les villes et les citoyens bénéficieront de collectivités plus vivables conçues dès le départ pour être plus ludiques et enracinées dans le patrimoine local. Cela sert à accroître la connectivité entre les résidents et à améliorer la qualité de la vie en faisant naître un sentiment de fierté à l'égard du cadre de vie.
Artscape invite les artistes intéressés vivant dans la région d'Ottawa, en particulier ceux de la collectivité algonquine-anishinaabe à soumettre leur candidature pour participer au projet Artscape Atelier at Zibi. Pour avoir plus de détails sur ce projet, visitez le site https://creativeplacemaking.artscape.ca/.
Assaf Weisz d'Artscape participera à la conférence de presse à la Maison de Zibi le 24 avril de 10h00 à 11h00 HE au 25 rue Jos-Montferrand pour répondre aux questions concernant cette initiative avec Zibi.
-30-
CONTACT MÉDIA
Artscape
Carol Davies
Directrice, Marketing & Communications, Artscape
cdavies@artscape.ca | (416) 392-1038 (poste) ou 2500 (647) 309-9574
Zibi
Annie Boucher
Fuse Communications et Affaires publiques
boucher@fusecommunications.ca | (613) 863-3702

À propos de Zibi
Zibi est une collectivité riveraine planifiée de 34 acres conçue par Dream Unlimited Corp et Theia Partners; un quartier sans frontières chevauchant les rives du centre-ville de Gatineau et d'Ottawa. Zibi abritera 5 000 personnes, plus de 6 000 emplois, 8 acres de parcs et de places en bordure de rivière, avec plus d'un million de pieds carrés d'espaces commerciaux et de vente au détail. Il s'agit d'une des collectivités les plus ambitieuses sur le plan du développement durable et la première, au Canada, à être approuvée par One Planet Living, un cadre de classe mondiale mis en œuvre par Biorégional et le Fonds mondial pour la nature.
À propos d' Artscape
Artscape est un organisme à but non lucratif qui favorise la créativité et transforme les collectivités. Les projets, les programmes et les services d'Artscape sont conçus pour les personnes créatives à s'épanouir tout en permettant aux collectivités qui les entourent de devenir plus dynamiques, inclusives et résilientes.
Artscape est surtout connu pour son travail de promoteur/exploitant d'un portefeuille croissant de 12 installations culturelles uniques à Toronto— notamment des carrefours culturels communautaires; des espaces créatifs polyvalents; des espaces de travail/studio d'artiste et 42 lieux de spectacles, d'expositions et d'événements. Les activités d'Artscape reposent sur un éventail d'entreprises sociales axées sur la promotion immobilière, la gestion des logements abordables et la gestion des propriétés, la gestion des performances et des installations, la gestion des « makerplaces », le développement de l'entreprenariat, l'animation communautaire et les programmes de responsabilisation des jeunes ainsi que des services de transfert des connaissances, de recherche et de conseil.
Le travail d'Artscape est géré par un groupe d'organisations à but on lucratif apparentées mais indépendantes, notamment: Toronto Artscape Inc.; Artscape Non-Profit Homes Inc.; Toronto Artscape Foundation; Regent Park Arts Development Inc.; et deux sociétés de condominiums : Apprenez-en davantage à  artscape.ca.